TOORAK VILLAGE
SCULPTURE EXHIBITION
2016 EXHIBITION
The 2016 Toorak Village Sculpture Exhibition once again brought sculpture back into the shop windows and along the pavements of Toorak Road. This was the 15th year of the exhibition presented by the Toorak Village Traders, directed by Tony Fialides and supported by over 100 businesses. 92 artists participated and presented 99 sculptures in the street, arcades and along Toorak Rd.
The Exhibition was formally opened by City of Stonnington Mayor, Cr Claude Ullin praising the Toorak Village traders for providing a terrific exhibition. Artists, traders, sponsors, councillors, residents and special guests attended the TOK H Centre for the announcements on Friday 29th April. Three (non acquisitive) awards were presented, judged by Frances Lindsay AM – Director of Australian Art, Mossgreen.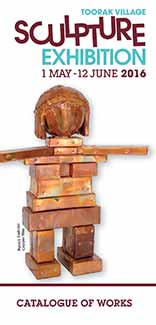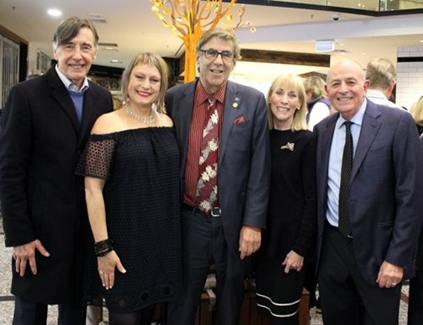 L to R: Cr John Chandler, Tracey Cammock, Mayor Cr Claude Ullin, Frances Lindsay AM, Tony Fialides.
Mal Wood Foundry came on board for the first time sponsoring a $2,500 Bronze Casting Award. Many thanks and much appreciation to Mal Wood who many of the artists already know. The other supporting partners were: City Of Stonnington, 3E Innovative, Tok H Shopping Centre, Tok Corporate Centre, Yarra Trams, Toorak Travel, Toorak Village Dental Care, Sotheby's, Egons Cakes,Degani, Toorak Rotary and Art Almanac.
AWARDS & WINNING SCULPTURES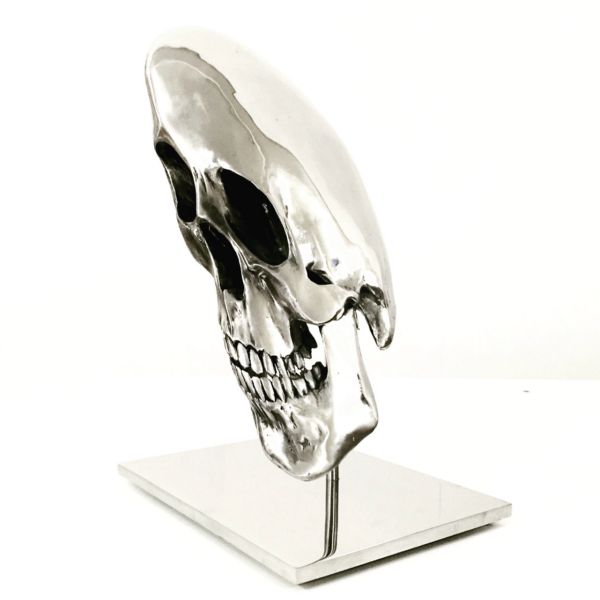 Toorak Village Traders Award
$5,000
LOUIS PRATT
with shop exhibit no 41 – The Amabassador's Skull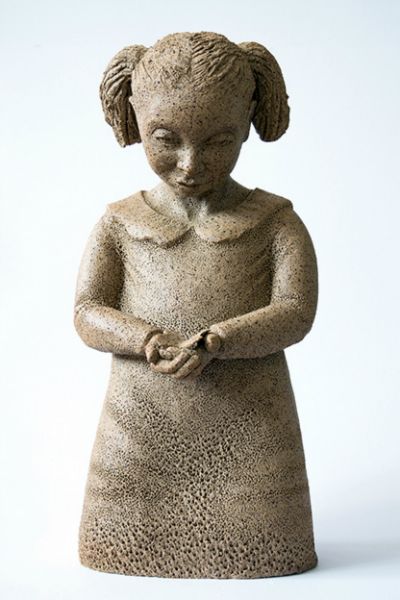 Mal Wood Foundry Award
$2,500 Bronze Casting
BEATA DORAIN
with shop exhibit no 31 – Little Girl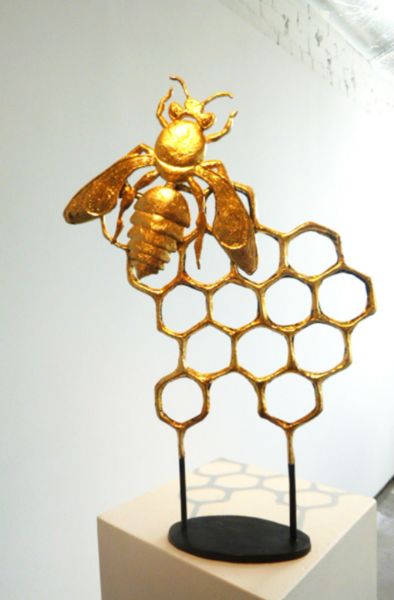 Judges Encouragement Award
$1,000
ZOE AMOR
with shop exhibit no 12 – Flight to the Sun