TOORAK VILLAGE
SCULPTURE EXHIBITION
2015 EXHIBITION
Toorak Village traders presented the 14th Toorak Village Sculpture Exhibition with 100 sculptures displayed in the street and shop windows.
94 artists were selected from a large amount of entries to be part of this years Sculpture Exhibition and display their work in 91 windows and 3 exterior which complimented the 6 street permanent sculptures purchased by the Toorak Village traders over the years of the exhibition. Sam Hibbins MP State Member for Prahran officially opened the event on Friday 1st May with the presentation of 3 (non acquisitive) awards judged by David Thurston, Senior Curator Australian Art – NGV.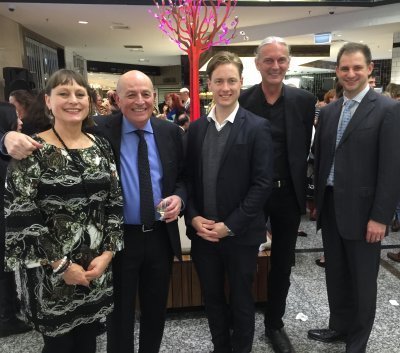 L to R: Tracey Cammock, Tony Fialides, Sam Hibbins MP, David Thurston and Cr Matthew Koce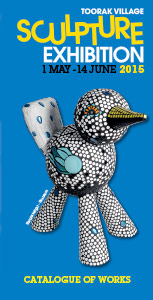 DOWNLOAD 2015 CATALOGUE
PARTNERSHIP
LUMP Sculpture Studio sponsored the winning 1st prize again this year. Many thanks and much appreciation to Chris Vassallo and Timothea Jewell from LUMP for coming aboad for 2 years. Timothea won the 1st prize in 2012 and wanted to give back and support sculptors like herself. The other supporting partners were: City Of Stonnington, 3E Innovative, Tok H Shopping Centre, Tok Corporate Centre, Yarra Trams, Toorak Travel, Toorak Village Dental Care, Sotheby's, Egons Cakes,Degani, Toorak Rotary and Art Almanac.
AWARDS & WINNING SCULPTURES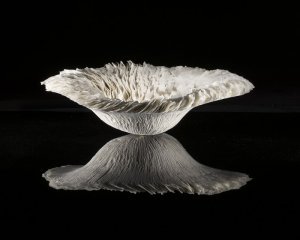 LUMP Sculpture Studio Award – $5,000
Amy Kennedy with shop exhibit no 14 – Untitled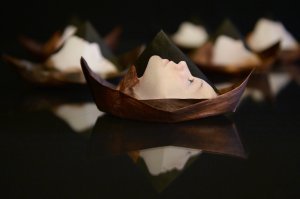 Toorak Village Traders Award – $2,500
Carla Gottgens with shop exhibit no 18 – Voyage of the Lost Children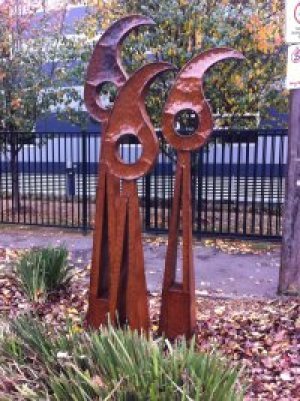 Judges Encouragement Award – $500
Issa Ouattara with street exhibit no 85 – Power of the People