TOORAK VILLAGE
SCULPTURE EXHIBITION
2005 EXHIBITION
The 4th Festival of Sculpture set out to select and exhibit over 100 pieces of contemporary Sculpture from artists throughout Australia. 104 artists and their work were selected from an enormous array of entries, and placed in 104 shop windows of the Toorak Village.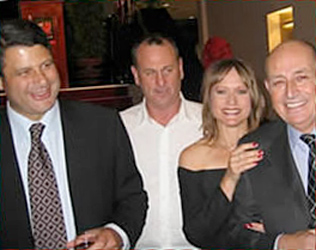 L to R: Hon Steve Bracks, 
Malcolm Thomson, Tracey Cammock and Tony Fialides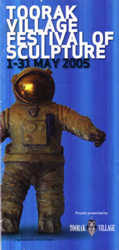 This was the year our own website was born, enabling not only Australian artists to enter but international artists also. Curator Malcolm Thomson informed us that we had entries from China, Holland and Austria. Thanks to the help of website builders Newbrain in the Village, the Toorak Sculpture Festival went global, allowing easier access to the show for artists, media and interested people.
DOWNLOAD 2005 CATALOGUE
AWARDS
The City of Stonnington Sculpture Award valued at $6,000 this year, was awarded to an artist whose work demonstrated a high degree of technical and aesthetic competence. Two more substantial awards were presented, The Worrells Motors and Toorak Village Traders Award of $3,000 and a new 'Innovation' Award valued at $2,500, sponsored by Brian and Thelma Richards of Greythorn Galleries, 462 Toorak Road, Toorak. Judges of the exhibition were Robert Lindsay, Deputy Director McClelland Gallery, and Dr Deanne Hardwick, Art Historian and Head of Art, RMIT.
SPONSORSHIP
This years exhibition was sponsored by the City of Stonnington, with supporting sponsorship by local businesses: Worrells Motors, Greythorn Galleries, Toorak Place, Toorak Village Dental Care, Tok H Shopping Centre, Tok Corporate Centre, Bakers Delight, National Private Bank, National Australia Bank, Citylink, Yarra Trams, Biggin and Scott Real Estate, and Toorak Rotary.
WINNING SCULPTURES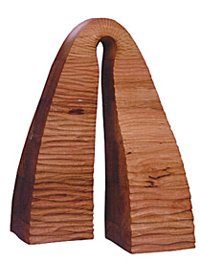 City of Stonnington Sculpture Award $6,000
Faustas Sadauskas
Arka IV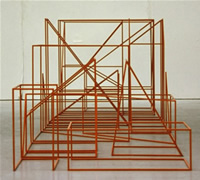 Worrells Motors & Toorak Village Traders Award $3,000
Angela Dufty
One: Fourteen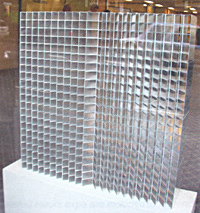 Greythorn Galleries Innovation 
Award $2,500
Roman Liebach
Catching The Uncatchable