TOORAK VILLAGE
SCULPTURE EXHIBITION
2002 EXHIBITION
The first Sculpture Festival curated by Ken Scarlett featured 61 sculptural works by 50 Australian artists. 45 shop windows along Toorak & Grange Roads were used. Dr Gerard Vaughan, the then Director of the National Gallery of Victoria, officially opened the Festival on Wednesday 1st May 2002. The exhibition attracted a huge number of visitors, extensive media coverage, and sparked discussion of sculptural works as well as exciting the traders.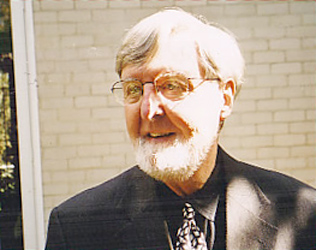 2002 Exhibition Curator, Ken Scarlett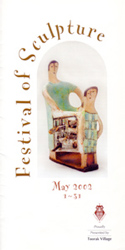 AWARDS
The first Festival began with three non-acquisitive prizes donated by three local identities and art collectors – Rae Rothfield, Loti Smorgon and Sandra Velik, all donating $2,500 each. Consulting with Ken Scarlett, the three winners of the 2002 Awards were Bill Perin, Shona Nunan and Peter D. Cole.
SPONSORSHIP

The exhibition was sponsored by the City of Stonnington, with supporting sponsorship by local businesses: Worrells, Michael Yeates & Co, Henry Buck's, Tok H Shopping Centre, Tok Corporate Centre, Greythorn Galleries, Haigh's Chocolates, Bakers Delight and Biggin & Scott Real Estate.
WINNING SCULPTURES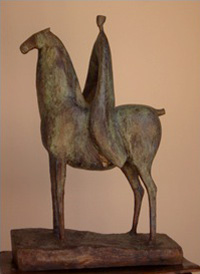 Non-acquisitive Award of $2,500
Shona Nunan
Arrival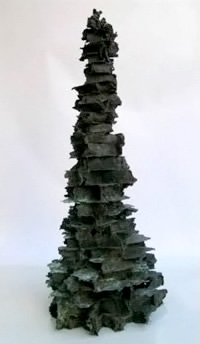 Non-acquisitive Award of $2,500
Bill Perrin
Cavity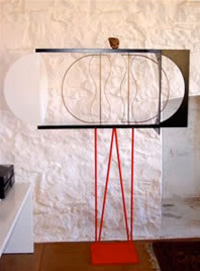 Non-acquisitive Award of $2,500
Peter D. Cole
Landscape Figure 2