TOORAK VILLAGE
SCULPTURE EXHIBITION
SCULPTURE COLLECTION
The Toorak Village Sculpture Collection began in 2008 when the very first large street sculpture was purchased by the Toorak Village Traders Association Inc, that is now permanently on display for all to see. The committee of the Toorak Village Traders wanted to retain some of the sculptures so they can be viewed all year round, not just in May. It is also a unique statement for the Toorak Village shopping precinct – changing the retail streetscape in an artistic way. All sculptures in the Toorak Village Sculpture Collection are approved and supported by the City of Stonnington.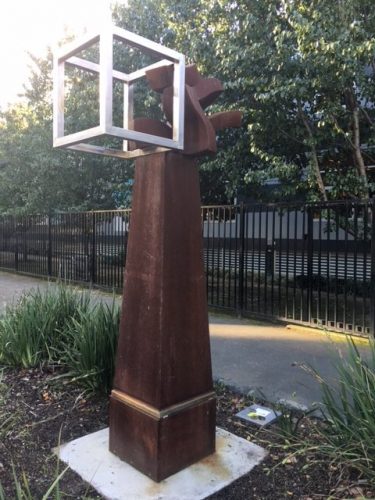 THINK OUTSIDE THE SQUARE by Rudi Jass was part of the 2008 Festival of Sculpture and was the first sculpture in the collection purchased in 2008. It is now displayed in Jackson St opposite the Tok H Centre & outside Glamorgan Primary School.
STAKING THE FUTURE-FERTILITY TOTEM by Julia M. Anderson was purchased in 2009 after the 2009 Toorak Village Sculpture Exhibition. This is the second sculpture in the collection and is displayed up at 1 Grange Rd outside The Grange Rd Egg Shop.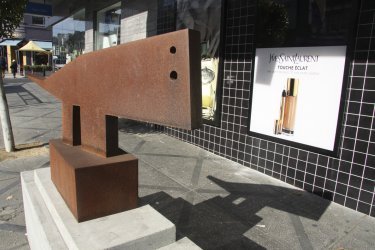 CANIS by Dean Putting was a participant of the 2011 Toorak Village Sculpture Exhibition and was the third sculpture purchased for the collection in 2011. Canis is now displayed at 424 Toorak Road, near Mathoura Road and outside C. Wallis & Son Chemist.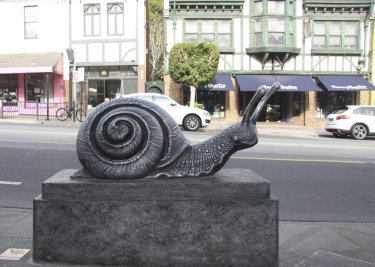 SNAIL PLAY by Martin Moore and part of the 2012 Toorak Village Sculpture Exhibition is the fourth sculpture purchased in 2012 for the permanent collection. Snail Play is displayed at 535 Toorak Road, up near Grange Road and outside Traffic.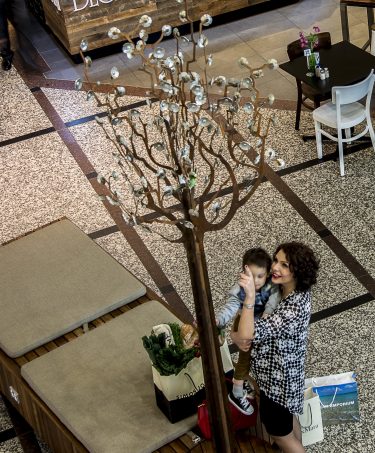 CHERRY BLOSSOM TREE by Anton Hasell by purchaed by the Tok H Centre in 2012 and sits inside the Tok H Shopping Centre busy atrium with a seating area built around it.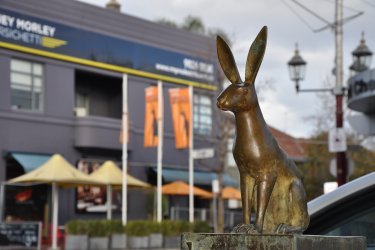 HARE TOTEM by Anthony Vanderzweep was purchased in 2013 and is the fifth permanent sculpture in the Toorak Village Sculpture Collection. Hare Totem is positioned at 455 Toorak Road outside Imp Jewellery and Toorak Village Pharmacy.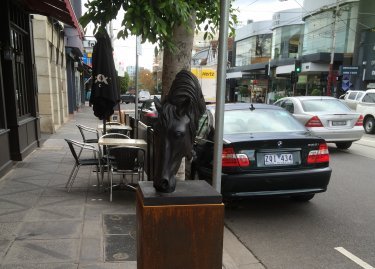 CHARISMA by Melissa Skirton-Cussell is the sixth permanent sculpture in the collection. It was purchased in 2014 and is now placed at corner of Mathoura and Toorak Rds at Sezanas Cafe.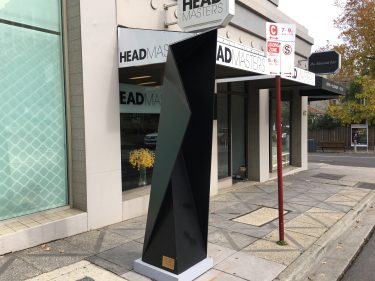 UNTITLED (BALZAC) by George Papadimas was part of the 2015 Toorak Village Sculpture Exhibition and is the seventh sculpture purchased in 2016 for the permanent collection. Untitled (Balzac) is positioned at 412 Toorak Road outside Headmasters.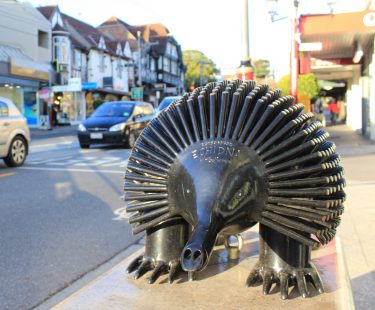 ECHIDNA by Moz Moresi was purchased in 2016 and is the eighth permanent sculpture in the Toorak Village Sculpture Collection. Echidna is positioned at 462 Toorak Road outside Christensen Copenhagen.
EDGAR by Chris Ingham made of Bronze was purchased in 2018 as part of the 2018 Toorak Village Sculpture Exhibition. Edgar sits at 467 Toorak Rd outside Master Dry Cleaners.