Christmas in Toorak Village
Valid Until: 24th March 2027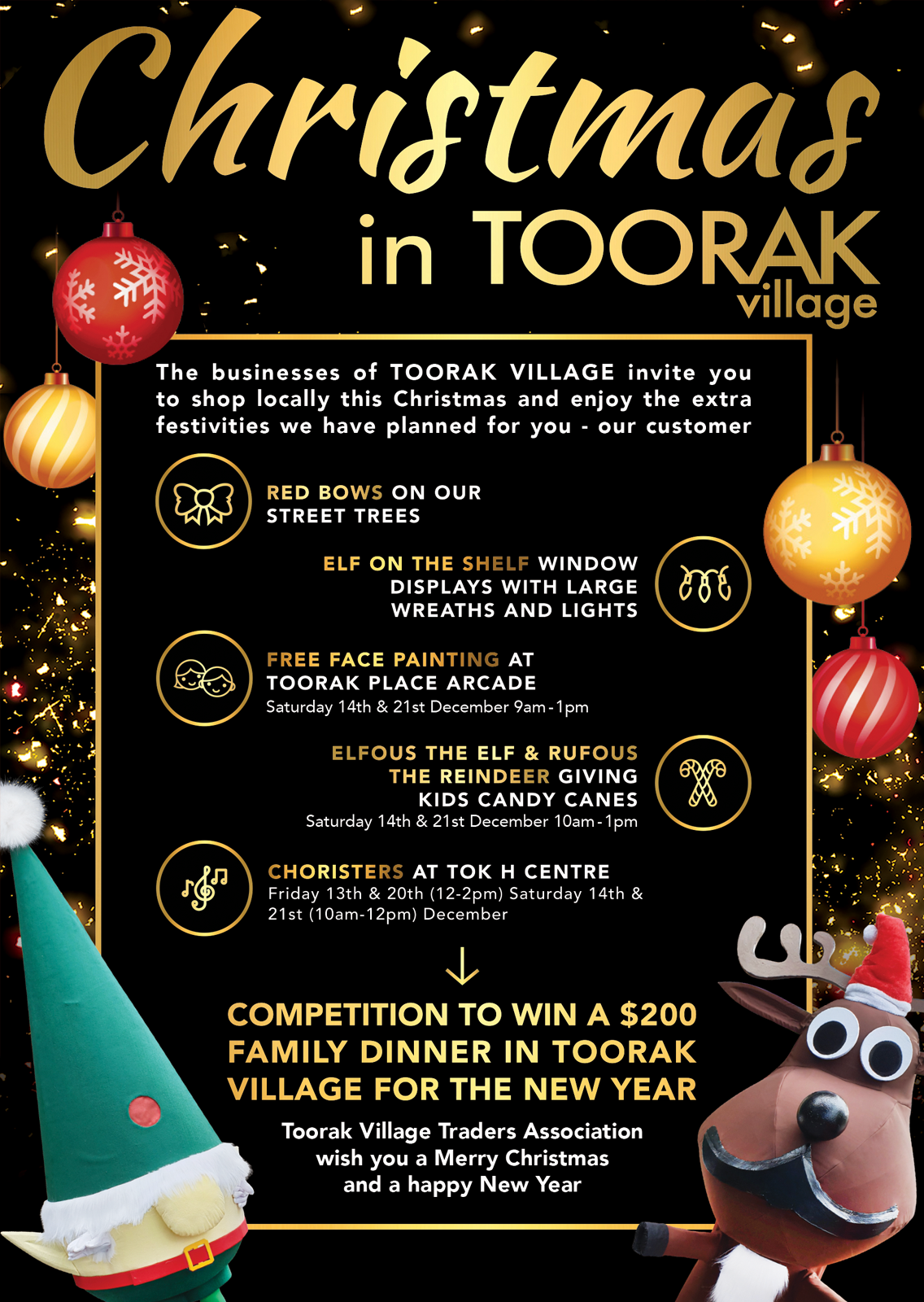 Toorak Village has come alive this year for Christmas with large red tulle bows on all our trees, large festive wreaths and 'Elf on the Shelf' elves in our shop windows, face painting, street performers, choristers and a 'Find the Toorak Elf' competition to win a $200 family dinner in Toorak Village.
We ask everyone to shop locally and visit Toorak Village for a festive shopping experience. On Saturday 14th and Saturday 21st December we will have:
FREE face-painting for kids from 9am to 1pm on Toorak Road at the Toorak Place Arcade entrance.
ELFOUS THE ELF and RUFOUS THE REINDEER visiting from 10am to 1pm giving out candy canes and available for selfie photos.
CHORISTORS will be singing festive tunes at the Tok H Centre from 10am to 12pm plus on Friday 13th and Friday 20th December from 12pm to 2pm.
WIN A $200 FAMILY DINNER IN TOORAK VILLAGE for the new year. Find the large 'TOORAK ELF' in one of our many gorgeous Christmas shop window displays…..hint: he has a black Toorak Village shopping bag. Pick up a flyer at any of our shops, write the shop name where you saw him and drop into Traffic, 535A Toorak Rd. Ends and drawn 12pm on 31st December 2019 at Traffic.